Poor record back Italian super car, the Lamborghini Gallardo.
The car is priced at Rp 2 billion it earned the accolade as the most frequent super car exploded and caught fire.
Even at the end of this year, Lamborghini Gallardo burned again in Prague, Czech.
'The bull fighter' it suddenly exploded and caught fire.
The fire immediately engulfed the entire car was orange.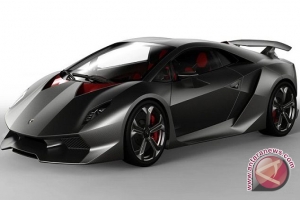 Lamborghini Sesto Elemento (-)
No one is trying to extinguish the flames of the red rooster, including the driver.
It is not known with certainty what the cause of the fire.
But, unknown source of fire from the rear of the car.
The event invites the attention of local people.
They even record it with video facilities that exist in the mobile.
Video duration is 14 seconds was then uploaded to YouTube.
Visible, sports type car was accidentally left their owners who fled.
See the video here.
As is known, in the last six months in the year 2011, the Lamborghini Gallardo has been burned 4 times.
In September last, Lamborghini Gallardo exploded and caught fire suddenly in Malaysia.
At that time the owner of the car was passing at the Banyan Road, Bukit Damansara, Malaysia.
Suddenly he saw a cloud of smoke at the rear of the car.
The unnamed driver, immediately stopped and saw the fire had burned his car.
A similar event experienced by an owner whose name was withheld, when it was riding his Lamborghini, enjoy an afternoon in the Scottish highlands, all of a sudden his car suddenly breaking down.
From the hood of a sports car is billowing smoke.
The driver immediately pulled over near a hospital in Fort William and hurried to find a fire extinguisher.
Unfortunately, the Lamborghini Gallardo has turned into a bonfire.
A similar incident happened to the Lamborghini Gallardo owned by a Norwegian rap star.
Sequence of events was certainly a big question for every consumer, whether the car with these exorbitant prices to have levels of security and safety is good.
Just a note, Lamborghini Gallardo 5.0-liter V10 engine backed mated to a six-speed electro-hydraulic, and controlled semi-automatic transmission.
This car can run from 0-100 km / h around 3.4 seconds and reaches 200 km / h in 10.4 seconds.
While the maximum speed reaches 320 km / hour.