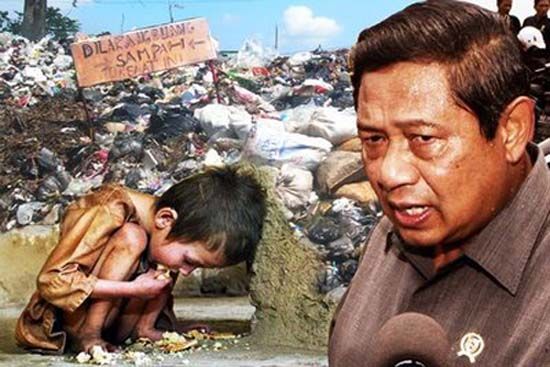 Prime Minister of Singapore, Lee Hsien Loong, keeping a campaign promise to review and reform the salaries of the assistants of the ministers and parliamentarians.
With this, the salaries of government officials belonging to Singapore's high will most likely be trimmed.
Singapore Prime Minister Lee Hsien Loong

Singapore Prime Minister Lee Hsien Loong

Reporting from the page the Associated Press, May 23, 2011, Lee formed an independent committee to review salaries and feasibility level officials in receiving a salary.
This independent committee chaired by a doctor, Gerard Ee, who is also the Head of Changi Hospital.

Seven other committee members are people from various groups of society, the private sector, labor, and social workers.
They will compare the salaries of the officials with the private sector workers with an equivalent field.
In addition, Ee and his team also will make a general salary level in Singapore as a benchmark.
In his speech after the oath taken to return to Singapore Prime Minister last Saturday, Lee said that the establishment of this committee to answer the anxiety over not imbangnya Singaporean official salaries with the developments happening in the community.

"Politics is not a job or career advancement, but it is a call to serve the greater interests in Singapore," Lee said in his speech that the team formation.
Public unrest over the lame official salary with the performance they produced was the same which makes the popularity of Lee's party, the People's Action Party (PAP), dropped dramatically in the general election last May 7.
PAP remains the ruling party, but support from the people is now only 60 percent.
That is the sum of the worst ever experienced support PAP, the official who ruled Singapore since independence in 1965.
In the last ten years the party's support to continue to fall.
In 2001 support for the PAP is still at 75 percent, while in the general election in 2006 dropped to 67 percent and now only 60 percent.

In addition to official salaries are considered too high, the ruling party are also often criticized because of the number of acceptance foreign workers in Singapore and rising housing prices and living costs.
How can people not wrath, while living costs soar due to increasing prices shot up, the public servant even just enjoy a salary that was mentioned as one of the largest salary of government officials around the world.

Salary Prime Minister Lee Hsien Loong for example, currently estimated at more than 3 million Singapore dollars or about Rp20, 6 billion per year.
Salary young ministers in Singapore could reach 2 million Singapore dollars, or Rp13, 7 billion per year.
It's great starting salary when compared with United States President Barack Obama is only U.S. $ 400,000 or Rp 3, 4 billion per year.
Do not try to compare with the salary of the President of Indonesia Susilo Bambang Yudhoyono, would lose much.
Yudhoyono reportedly received only Rp62 million per month salary, meaning that only Rp744 million per year.

Payroll Systems Company
Since the mid 90s decade, salaries of high officials in Singapore are measured by two thirds of the highest salaries in the six private sector, among which are accounting, banking, construction, legal, manufacturing companies and multinationals.
Economic growth is also a barometer for the government in determining wages.
When economic conditions are deteriorating in 2008, Singapore cut civil service salaries, including salary his Prime Minister in 2009.

In 2008, Prime Minister of Singapore Lee Hsien Loong still receive a salary of 3.7 million Singapore dollars or about Rp25 billion.
However, due to the global financial crisis, in 2009, PM Lee's salary was reduced to 3.04 million Singapore dollars, or about USD 20 billion per year.
At the time of economic growth, Singapore is also hospitable to the civil servants today.
Call it in 2010, when the country's economy has bounced back, even grew 17.9 percent in the first half.

Minister of Trade and Industry also estimates of gross domestic product (GDP) grew about 15 percent.
As a reward, at the end of 2010, civil servants will receive two months salary.
One-time monthly salary as usual, one more time as the salary of the 13.

Then, in March 2011, civil servants will also receive a special salary bonus, known as "growth".
This is very dependent on economic growth and performance of each individual.
At that time, employees who excel will receive a bonus of 1 to 1.6 times salary, while poorly performing will not receive bonuses.

Other Singapore, Other Indonesia
The high salaries of government officials in Singapore can not be separated from the increase in GDP per capita every year.
Bureaucratic reform is applied to the leadership of Lee managed to make Singapore the world's fourth ranked by GDP per capita of U.S. $ 52,840 or Rp475 million per year.

salary sby

Indonesia with a GDP of U.S. $ 3,550 or Rp30, 7 million per year was assessed as not able to raise the salaries of state officials let alone president.
Indonesian presidential salary increases has been a long discourse.
President Yudhoyono himself has admitted that she had for seven years did not enjoy a salary increase.

Never earlier than the salary of the prime minister of Singapore, compared with the directors of SOEs in the country be far behind SBY salary.
Call it a salary of Managing Director of Bank Mandiri, whose income per year reaching Rp 7 billion or more than Rp700 million per month.
Salaries of President SBY is also far below the central bank governor.
Governor of Central Bank's base salary received Rp41, 1 million plus allowances Rp121 office, 4 million per month.

If coupled with a variety of benefits, governor of Bank Indonesia could earn Rp2, 4 billion per year.